One-stop Shop for Everything in Agile and DevOps – Experience Perfection and Agility
Shorten release periods, increase reliability and become the envy of the competition with practices that impeccable 360 degrees

Is your organization suffering from hurdles and getting nowhere? If yes, then Agile and DevOps is for you. Here is what we can do for your business:
AI is a focus area for us because it can be deployed easily and made to learn as your enterprises' needs begin to grow. From automating your existing software to implementing AI automation from ground-zero our skill sets and abilities are widely acknowledged universally.
DevOps for Implement Automation in your enterprises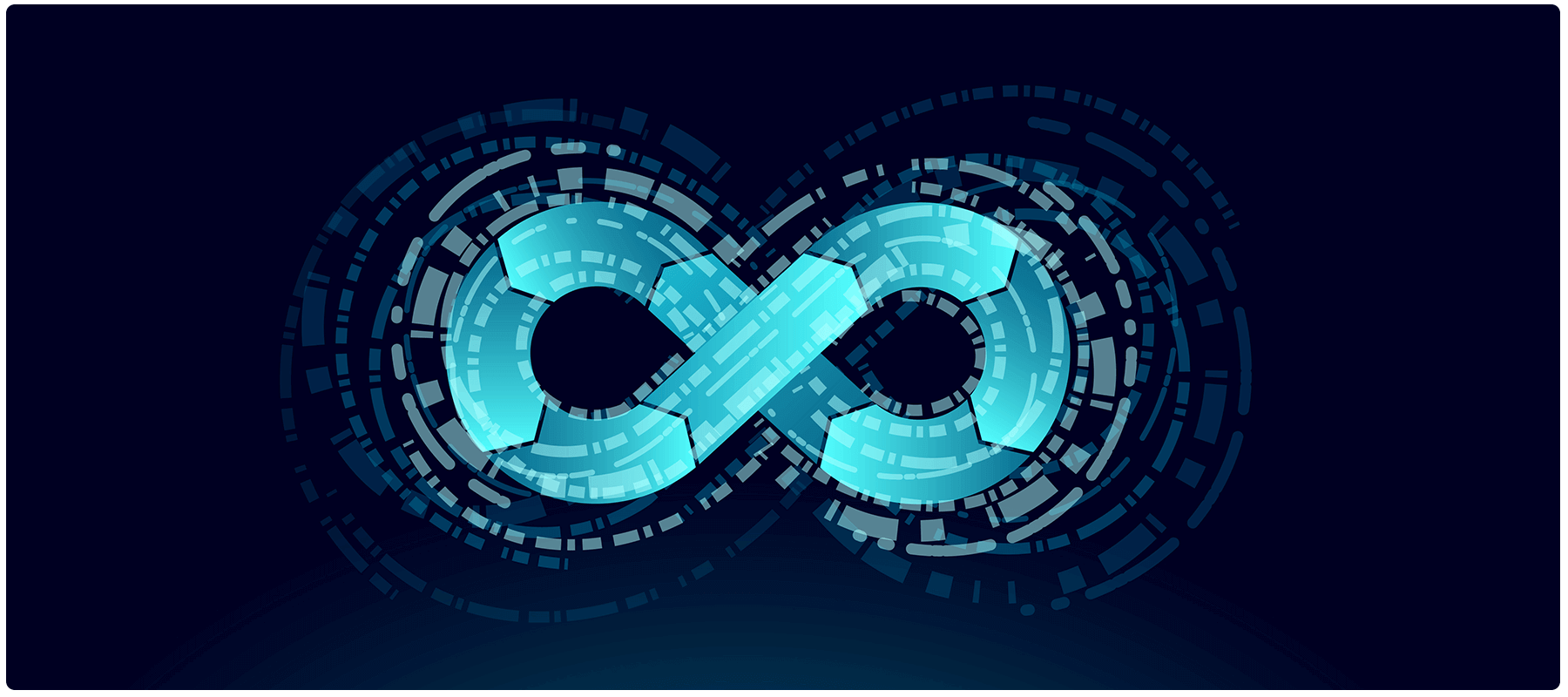 Our unique approach to agile software development will help software engineers and production teams to build, test, deploy and monitor software and applications at a fast pace without compromising on quality standards and multi-point controls. Our processes are designed to make your team more flexible and agile, upgrade to higher levels and rope in isolated teams to work in a unified way. In the end errors will be reduced to near zero and manual steps removed.
We develop the essential tools, practices that will improve the entire DevOps lifecycle from start to finish with a robust testing and monitoring system.
Make your Apps Modern and Increase Speed with Our DevOps Approach
From modernizing piecemeal every application to completing the transformation to the cloud we can help you in the journey. We help businesses to leverage containers, micro-services and Kubernetes. This will help organizations to retain their current investments in applications and apply DevOps practices and tools so that the entire project can function optimally without hitches by applying agile practices in key operations and standardization.
DevOps for Testing and Releasing Software
To certify software as deployable testing, evaluating and verifying is a basic essential process. By testing software can be ridden off bugs resulting in reduced developmental costs and higher performance level. Testing software is of multiple types and each has its own strategy and objectives.
Testing is important in the release process and is widely recognized as critical to a product's success. The end result of not attaching importance to testing is organizations will be burdened with a negative brand image that will ultimately lead to customer frustration and loss of business. The buck doesn't stop here – failing to properly test can result in the error reverberating across interconnected systems leading to unacceptable malfunctions.
Integrated DevOps Tool
Our technology is tuned to produce integrated tools that help to deploy and manage apps with perfection. We can integrate multiples of tools that are proprietary, open-source and third party into one unified tool to make development simpler and easier to manage.
Integrated tools can be made to run remotely with only minimum human attention. Businesses can use it for remote coding operations and reduce the time taken for debugging. DevOps make it possible for secure web applications.
DevOps Plans
We offer services at multiple levels and can be customized as per user requirement. You can choose a few basic services or opt for advanced or premium level offerings. Prices are simple to understand and we guarantee a no-surprise billing environment. Our services are reputed to be highly transparent and you will be given a clear picture of what services we extend and all the benefits you will get.
Quick contact